Welcome to the enchanting world of Qvinto, a restaurant in Rome that offers a unique culinary experience like no other. From its picturesque location in the Tor di Quinto Park to its warm and elegant atmosphere, Qvinto promises a dining adventure filled with love, passion, and care. In this article, we will explore the various areas of this exceptional restaurant and the delightful dining experiences they offer. Whether you're a food and wine lover or an adventurer seeking new experiences, Qvinto is the place to be.
Experience Qvinto: a place of elegance and beauty in Rome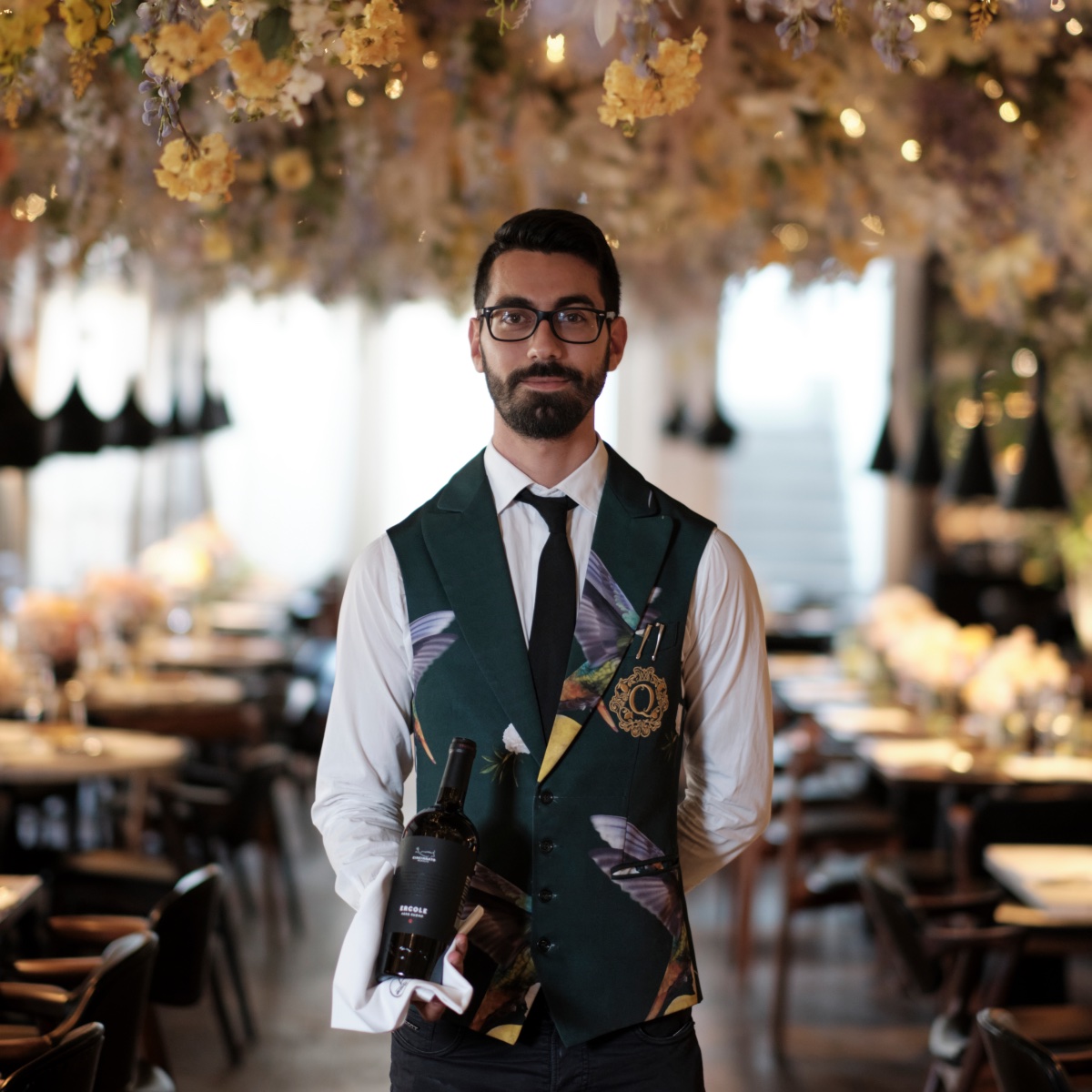 At Qvinto, sophistication and charm permeate every aspect. The restaurant is thoughtfully divided into distinct areas, each offering a unique ambiance and experience.
Step into the Lemon Room, an indoor space exquisitely designed with a modern touch amidst the natural beauty of Tor di Quinto Park. The room changes its essence with the seasons, creating a unique and special experience for guests all year round.
For both warm and cold seasons, the Crystal Room's outdoor veranda provides the perfect setting to indulge in fine dining while surrounded by the park's natural splendor.
Relax in the comfortable and cozy lounge area where you can enjoy breakfast, light lunches, and a wide array of culinary delights, along with expertly crafted drinks prepared by talented bartenders. The lounge also features "smart stations," ensuring you can stay connected while immersing yourself in the Qvinto experience.
The Roof is a magical location, where large windows and natural interior design create an atmosphere of elegance and comfort. Here, you can savor exclusive cocktails skillfully prepared by professional bartenders. Additionally, The Roof hosts unique after-dinner events with live music and exhilarating DJ sets, ensuring your nights in Rome will never be the same.
The Secret Garden is a haven of love and friendship, adorned with an evocative floral cascade.
This private environment offers the perfect setting for a romantic candlelight dinner or an intimate gathering with friends. Embrace the freshness and flavor of summer at the brand new Cool Garden, open Tuesday to Sunday, offering refreshing novelties and special dishes to tantalize your taste buds.
Immerse yourself in the enchanting Jungle Garden, where a unique atmosphere awaits. This tropical paradise introduces the brand new Jungle Cube. This is a private area for you and your friends to indulge in Qvinto's delectable food and wine amid the sounds of the jungle.
Here each area is designed to provide an unforgettable dining experience, making it the perfect destination for discerning food and wine enthusiasts seeking new and extraordinary culinary adventures
Qvinto: Experience the real Italian cuisine in Rome
The menu at Qvinto is a celebration of Italian tradition, focusing on the flavors of Rome and Naples. It embodies simplicity, authenticity, and quality, featuring carefully selected ingredients to create dishes that are both structured and delightful to the palate.
The cuisine at Qvinto pays homage to the traditional goodness of Roman recipes, presenting dishes with simple ingredients that respect the city's culinary heritage. Each bite reflects the history and essence of Rome, offering a genuine and essential dining experience.
No visit to Qvinto is complete without trying their authentic Roman pizza. Made with care and expertise, this culinary delight is sure to leave a lasting impression on your taste buds
As you revel in the flavors of Qvinto's cuisine, complement your meals with Cincinnato wines. These exceptional wines are crafted from indigenous grapes like Bellone, Malvasia Puntinata, and Nero Buono. Nero Buono, originating in Cori, boasts an intense ruby red color, a harmonic and persistent nose, and a full-bodied palate with delightful hints of forest fruits and cocoa notes.
In the heart of Rome, Qvinto stands as a testament to exceptional culinary experiences. With its unique ambiance, lovingly prepared dishes, and a selection of fine wines, Qvinto invites you to embrace a journey of flavors and emotions. This is the heaven of food and wine lovers seeking new and unforgettable dining adventures. Don't miss out on the extraordinary culinary experience at Quinto, as well the enjoiy the amazing location in the heart of Rome. Choose to be different and make your way to Qvinto, where love, passion, and tradition come together to create a one-of-a-kind dining experience in the Eternal City.