In the path that led Cincinnato to increasingly engage in the cultural, historical, and traditional context of wine, bringing together the origins and values that this millenary activity embodies in Cori, as well as in nearby Rome, one of the most interesting encounters was with Emanuela Panke.
A person capable of combining highly elevated skills with a simple approach, she has given significant momentum to the cultural activities of our company. She has also been honored with the "Iter Vitis Award" as the Best Example of Food and Wine Tourism and Cultural Heritage related to archaeobotany for our Bellone vineyard located on the Palatine Hill within the Archaeological Park of the Colosseum. Emanuela Panke started in Rome with a degree in Communication and spent two years in Paris working in luxury events.
Upon returning to Italy, her passion for wine and tourism led her to change course. First, she pursued further education in agri-food through a master's program at the University of Siena. Then, she took on operational roles in the National Association of Wine Cities (Associazione Nazionale di Città del Vino) and later as the Secretary General of the Council of Europe's Cultural Route Iter Vitis "Les Chemins de La vigne," leading cooperation projects for rural development between EU countries and Balkan countries. Today, she has accepted to answer some questions that we have posed to her in her role as President of Iter Vitis – Cultural Route of the Council of Europe.
Emanuela, can you tell us how the idea of Iter Vitis was born?
In 2007, a small group of dreamers from a Sicilian town with only 5,000 inhabitants, Sambuca di Sicilia, decided to attempt the candidacy for the first Cultural Route of the Council of Europe dedicated to the enhancement of the vine as a fundamental theme of the continent's cultural identity. At the beginning, there was great skepticism within the evaluation committee, as the topic was considered too commercial compared to the classical archaeological, historical, and literary contexts that the European institution focused on. However, the candidacy had been well formulated, and the daring Sicilians, together with colleagues from Calabria and France, obtained certification in 2009.
Nearly 15 years ago, it was taboo to talk about wine as a cultural element, at least in the classic wine-producing countries of Italy, France, and Spain, where we began our adventure in lesser-known areas rather than the more renowned vineyards. At the same time, we were warmly welcomed in emerging countries such as the Balkans, the Caucasus, and the southern shores of the Mediterranean. Today, the situation has changed. With 24 member countries and a true federation behind us, we are happy to continue spreading the original message with a greater impact, working on promotion and enhancement programs and relying on external partners for activities that can support associated territories but are not directly within our purview, such as travel sales or digitalization of businesses.
Why do you believe there is now a renewed interest in the cultural role of wine?
Certainly, because it is the best way to defend this emblematic product of our history, our landscape, our tradition, and of course, our economy, from the attacks of neo-prohibitionist policies that portray it as harmful to health, akin to smoking, with the thinly veiled intention of promoting other industrial productions. Furthermore, with a significant increase in wine tourism demands, the integration with culture ensures the preservation of the originality and authenticity even within the realm of visiting and discovering the territories.
What can be the role of companies in this regard?
The role of companies is crucial: companies, as I mentioned a year ago when complimenting Cincinnato for their foresight in supporting the operation of the Barberini vineyard, assume the role of true patrons.
This patronage, not even too modern, allows them to adopt specific initiatives that can enhance their flagship product as a cultural asset. Engaging in saving an ancient vineyard, restoring a dry-stone wall, cataloging a collection of ancient grape varieties are small actions with a strong impact on the product's image and the future preservation of the landscape, ampelographic, and, of course, archaeological heritage.
Wine tourism means culture but also sustainability…
The commitment to promoting wine as a cultural product and the related actions are certainly linked to sustainability, both economically and environmentally. Promoting a cultural journey through vineyards on foot to visit historical, archaeological, and artistic sites combines wine tourism with a sustainable enjoyment of the territory. An example of this is the newly created "Lugana on foot" path developed by the Lugana Consortium with Wine Meridian and certified by us. Another example is the wine and archaeological walk in Rome promoted by Cincinnato at the end of May, offering the opportunity to experience a sustainable visit of the Capital outside of the traditional circuits. There are also activities in the vineyards of Southwest France that combine the beauty of the vineyards with the Camino de Santiago pilgrimage route.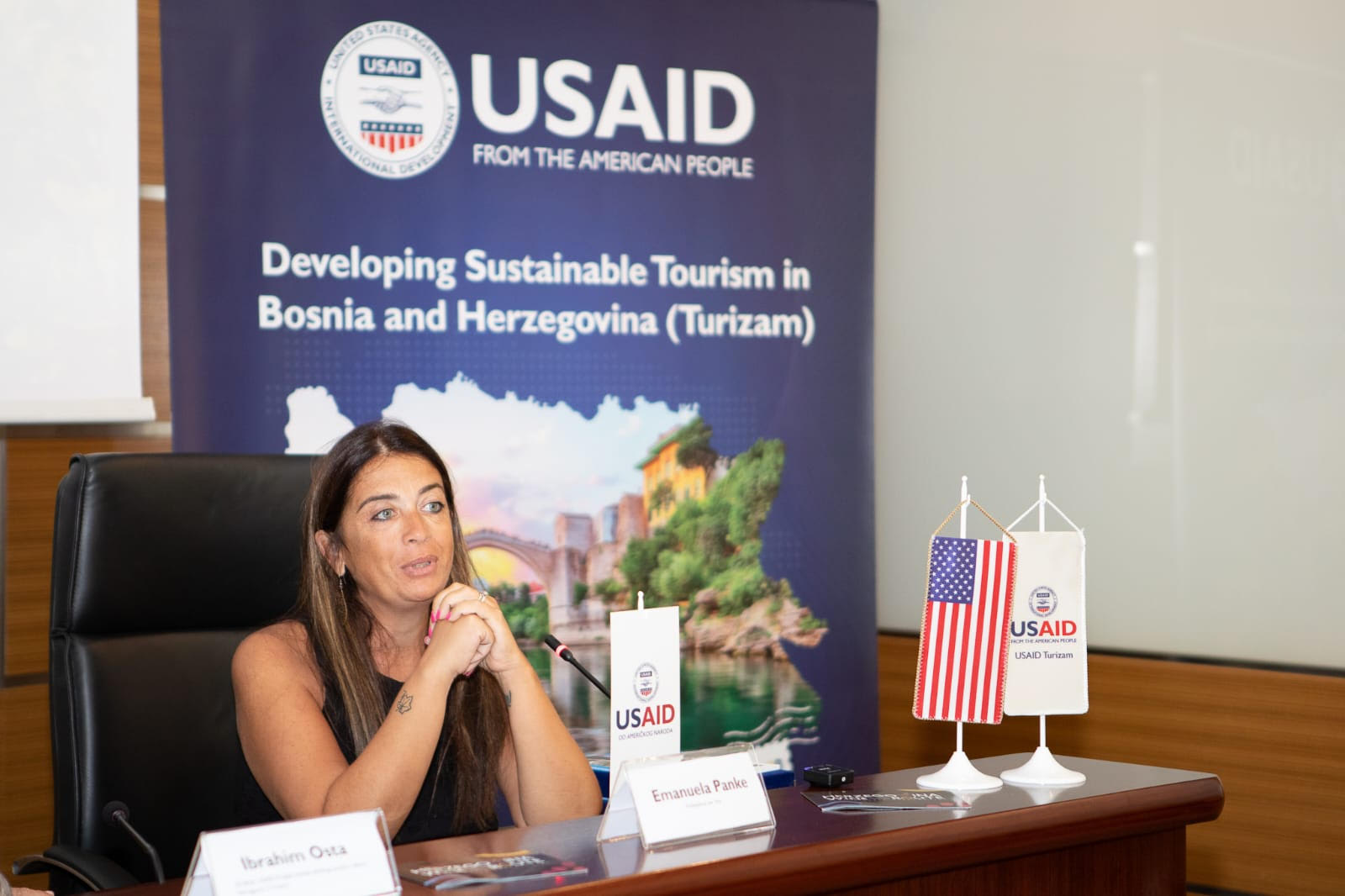 Is the success of wine now widespread even in historically producing countries, but are there also "emerging" countries that are investing in wine as a cultural product?
Certainly, I would mention Lebanon, which has been able to enhance the findings in various archaeological excavations that have uncovered Roman-era palmenti (ancient pressing vessels), thanks to European funding and international NGOs such as USAID.
I would also mention Moldova, with its significant heritage represented by Cricova and Milestii Mici cellars with their underground galleries. Not to forget Israel, which has made significant investments both in the Judean Hills, where there is an archaeological site related to the legend of David and Goliath, and in the Binyamina area, where the construction of an interactive museum is underway. Honestly, there are many choices to consider. I also think of Herzegovina and the important operations in the vineyards surrounding Mostar, where the role of wine as a facilitator of intercultural dialogue becomes a priority.
I would even say that investing in the valorization of wine as a fundamental element of culture, in territories where political or ethnic problems sometimes exist, is also aimed at fostering intercultural dialogue. I can assure you that there are numerous successful cases where this happens.
Starting from culture to achieve cooperation and problem resolution among people, what objective or field could be more deserving? Let's say that making wine, as Emanuela Panke excellently explained to us, can truly represent something more than putting fermented juice – no matter how good and distinctive – into a bottle.
It is not always an easy task, but it is something to keep in mind for anyone who wants to approach this world with the right attention. We are trying, and indeed, we invite you to stay in touch through our channels to find out when the next wine and archaeological tour of Rome will take place. After the success of the first outing, we can't wait to see each other again and explore a lesser-known but charming Rome together.