Il Delicato - Olio extra vergine d'oliva - Cincinnato
Olio EVO Frantoio e Leccino - 500 ml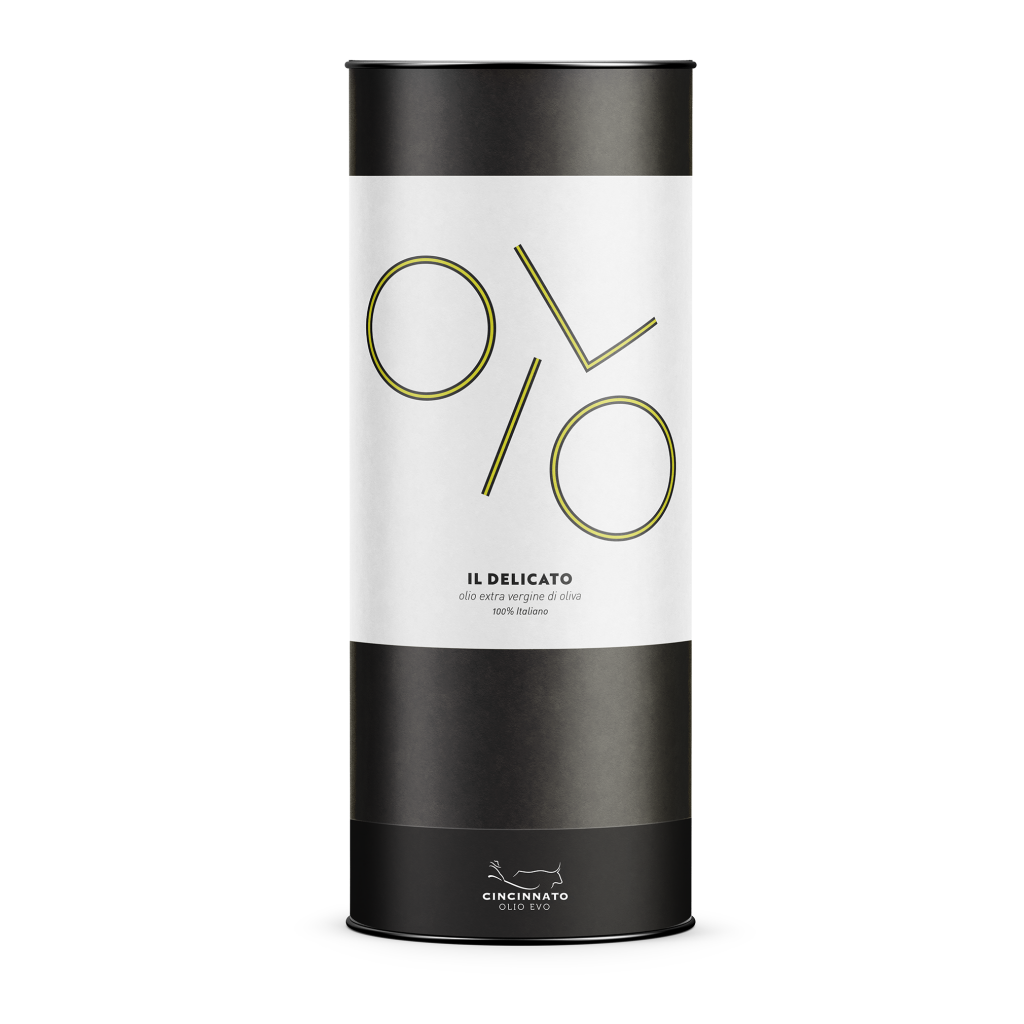 Il Delicato - Olio extra vergine d'oliva - Cincinnato
Olio EVO di Frantoio e Leccino - 3L Bag in box
Made from Frantoio and Leccino cultivars.


Il Delicato – an expression of its homeland. A blend of Frantoio and Leccino varieties.
ORGANOLEPTIC

HARVEST

MILLING

BOTTLING

SIZE
Fruity, emerald green EVO with green-scented nose notes of freshly-mown grass, artichoke, and tomato leaf; structure and personality on the palate. The aromatic profile showcases a perfect balance of bitter and spicy traits.
Manual picking begins at onset of veraison. The olives are defoliated and washed, then processed in selected local mills within 12 hours of harvesting.
Malaxing should be carried out at a temperature no higher than 33 °C, to seal the fragrance.
All unfiltered oil is stored in nitrogen, in stainless steel silos.
Available sizes:

Bottle 500ml - 3L Bag in box
| Manifestazione | Premio | Annata |
| --- | --- | --- |
| International Packaging Competition | Etichetta d'argento | 2015 |